40% OFF SALE STOREWIDE ENDS TODAY
Is Your Sleep Constantly Affected?  We Have You Covered With Our Full Body Pillow  
Our all NEW Australian Made pillow is an oversized U shape that is designed to support the changing contours and curves of the body during pregnancy aswell as for people who suffer from poor sleep due to aches and pain. Our Pillow offers support for various sleeping positions and is used by 1,000's of Australians to alleviate lower back, hip, leg and pelvic pain.
The Full Body Pillow is long enough for you to stretch out and to support your entire body. It is designed to provide optimal support, while providing you with optimal comfort for a perfect nights sleep.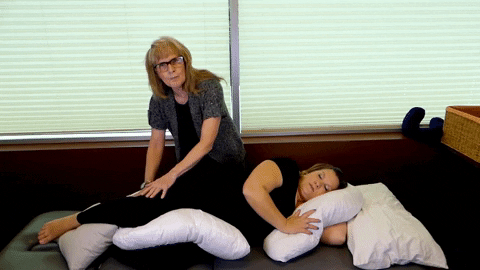 Our super comfortable body pillow is suitable for back sleepers, side sleepers and stomach sleepers. The Full Body Pillow helps to create a relaxing & comfortable position for sleeping, reading, nursing, watching TV or just relaxing throughout the day.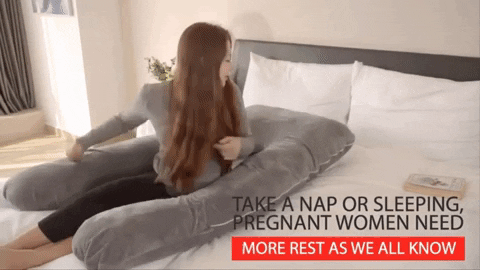 The Full Body Pillow can be used at either end for back and neck support. This means it has 360° support to prevent lumbar acerbity backache and malposition during pregnancy. It also works to alleviate swelling and numbness in your legs and feet, while providing you support to alleviate neck, shoulder and back tension.  

AUSTRALIAN MADE & AUSTRALIAN OWNED    
                 
SAY GOODBYE TO  ACHES AND PAINS TODAY - WITH ZERO EFFORT
      

Pain Relief Therapy provide Australia's number #1 Pain Relief Products
We are so confident that you will love our products, we offer a 30 day money back guaranteed. (subject to conditions)
ABOUT OUR PRODUCTS AND THE BENEFITS
✔️ Australian Made & Australian Owned
✔️ Provides A Painless & Sound Sleep
✔️ Used By 1,000's Of Pregnant Women To Alleviate Lower Back, Hip, Leg & Pelvic Pain.
✔️ Offers Long Lasting Resilience & Durability
✔️ Removable Cover For Easy Washing
✔️ Helps Promote Blood Circulation 
✔️ Useful To Anyone, Not Just Expectant Mothers
✔️ Can Be Used As A Nursing Pillow/ Breastfeeding Pillow                                               
✔️ Perfect Gift For An Expectant Mother
✔️ Supports Abdominal Weight
✔️ Great For The Whole Family To Cuddle
✔️ Amazing For After Surgery Recovery
✔️ Multi-Purpose, Use As A Baby Training Pillow, For Reading Or As A Boyfriend Pillow
✔️ Fight Anxiety with the Cuddly Comfort from One of Our Amazing Snuggle Buddies
This Universal Pillow will help you to breastfeed in the most comfortable way, without tiring your arms and causing you pain in your neck, shoulders, arms and back. It is also so easy to carry anywhere – whether you want to use it in your bed, on the couch or in a chair, there are many options to enjoy our portable Full Body Pillow. 
PACKAGE INCLUDES:
1 x Full Body Pillow 
1 x  Pillow Case 
NOTE- EXTRA PILLOWCASES CAN BE PURCHASED ON OUR WEBSITE. PLEASE VISIT THE PILLOW CASE PRODUCT PAGE TO FIND THESE.
SPECIFICATIONS:
Pillow Core Fabric: Hollow fibre
Pillow Cover Fabric: Pure Cotton Fabric                                                      
Size: 140cm X 80cm